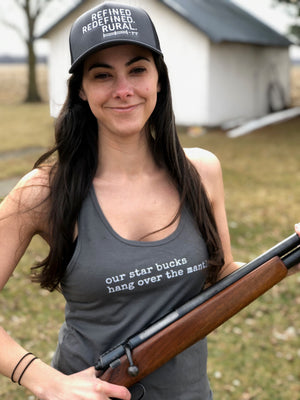 star bucks - Tank Top
"our star bucks hang over the mantle"
Calling all rural gals! You know how all your "city friends" can't seem to drive, work, shop, sleep, ... (you get it) without their Starbucks?
Well now you can fit right in! Rock this regular rural tank all over town. 
Made from a cotton/polyester blend, this racer back tank is sure to become your fave.