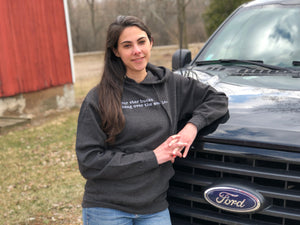 star bucks - Heavier Hoodie
"our star bucks hang over the mantle"
This soft, comfy hoodie is great for layering. It has some heft. What we're trying to say is it's warm and cozy!
Blended material makes this regular rural original a big hit. Featuring our "star bucks" slogan across the front and the regular rural logo on back, it's a solid conversation starter.
Unisex sizing