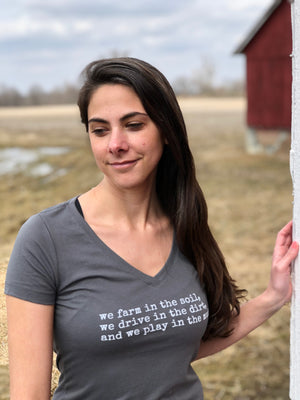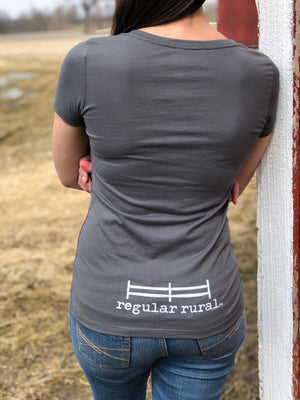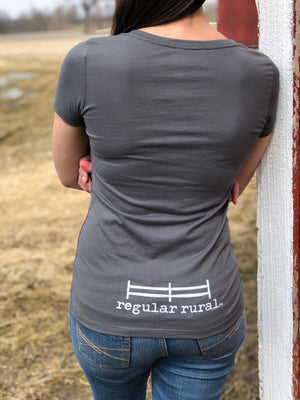 soil. dirt. mud. - Women's T
"we farm in the soil. we drive in the dirt. and we play in the mud."
Ladies! Trust us--we know this is hardly only for the guys. Regular rural gals go step for step with anyone when it comes to handling a little dirt.
Show off your mud love with one of these super soft, v-neck ladies T's from regular rural.
Women's sizing