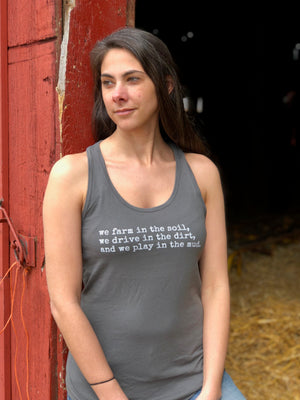 soil. dirt. mud. - Tank Top
"we farm in the soil. we drive in the dirt. and we play in the mud."
What's better to throw on when you're out in the heat getting covered in dirt because you're putting in a solid day's work than this regular rural beauty? (rhetorical question)
We know this will quickly become your go-to tank! So show off your regular rural roots and snag one today.
Women's sizing