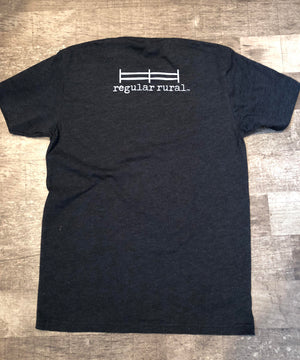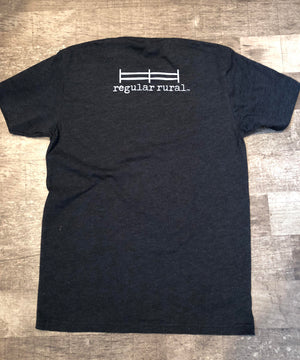 Soil, Dirt, and Mud T
"we farm in the soil. we drive in the dirt. and we play in the mud."
Ok raise your hand if you grow stuff. Now raise your other hand if you drive on a whole lot of dirt roads. Yep. Ok now... jump up and down if you play in the mud.
We thought so. We know rural life--and we know there's no lack of man-to-mud interaction. So celebrate goin' muddin'. Celebrate your farm. And celebrate the back roads only you know where they lead.
The Heather Charcoal shirt is a 60/40 cotton/polyester blend. So it is soft and durable. It features our logo on the back and the slogan across the front in white.
Unisex Sizing