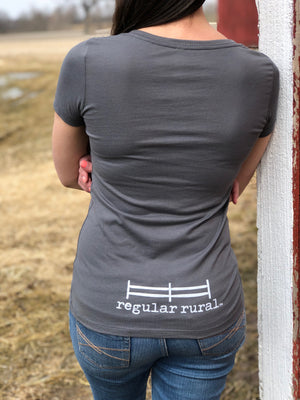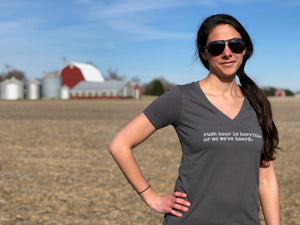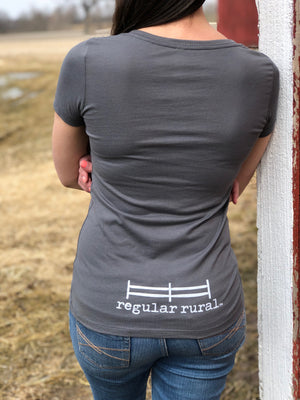 rush hour - Women's T
"rush hour is horrible. or so we've heard."
We know we have it made when it comes to traffic. But we can at least sympathize with our city friends--or try.
This soft, blended Women's V-neck T from regular rural celebrates the open rural roads we enjoy! Grab one and go fly down a back road.
Women's sizing