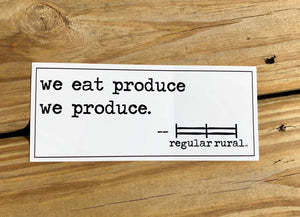 rural Bumper Sticker - Produce We Produce
Do you farm? Do you own a farm? Well what about a garden... or just some herbs? The point is, you "eat produce you produce!"
So show off your green thumb and your "regular rural" pride all in one with this rural bumper sticker!
Each bumper sticker is 2.5" x 7" and is made of all-weather vinyl.