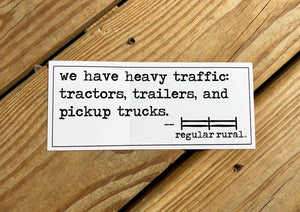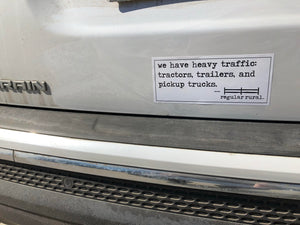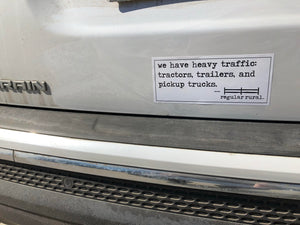 rural Bumper Sticker - Heavy Traffic
We've noticed that our "traffic jams" look just a bit different out here... ok... a lot different. If you're going slow on these back roads, chances are you're behind a tractor, a trailer, or a pickup truck (or some combination of the three).
So be thankful our traffic is heavy! Better than sitting in an endless stream of Priuses (are we right?)
Each bumper sticker is 2.5" x 7" and is made of all-weather vinyl.