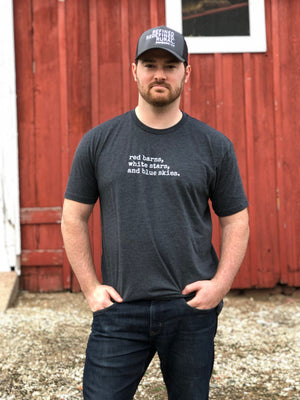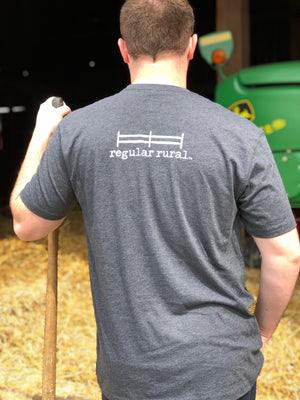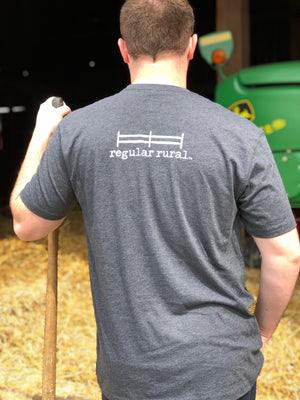 red, white, and blue - Unisex T
"red barns, white stars, and blue skies."
T-shirts, America, and regular rural. It's a pretty great combo. You can bring this combo home by snaggin' one of these red, white, and blue T's.
We know rural America is filled with patriotism. It's literally everywhere (including our red barns, our white stars, and our blue skies). 
Unisex sizing