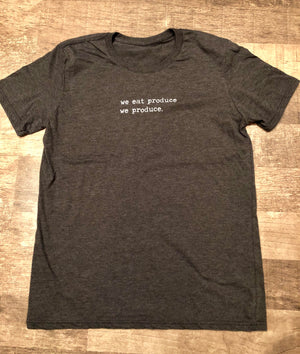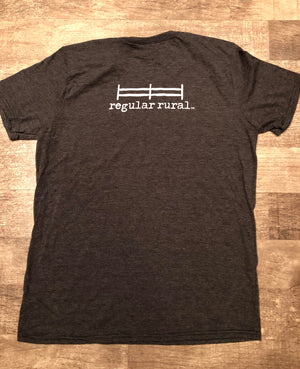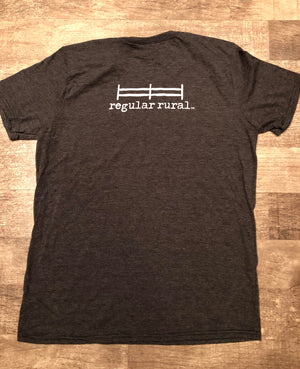 Produce We Produce T
"we eat produce we produce"
This is for all of us who grow some fine produce--whether you have a tiny garden or a full-blown farming operation you get the point.
You put in the work. You water it. You weed it. You pick it. You eat it. City folk really only got that last part down. So be proud! You eat produce you produce!
The Heather Charcoal T-shirt has the saying across the front with our "regular rural" brand logo across the back. 
Each T is made of quality, soft, durable TRI-blend material so it won't shrink and it won't let you down.
(50% polyester, 25% cotton, 25% rayon)
Unisex Sizing