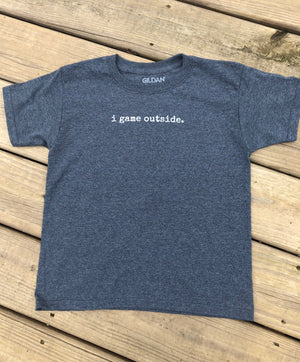 i game outside - Youth T
"i game outside"
Full of childhood memories right? We remember playing capture the flag, baseball, kick the can, and so on. What's funny is that was all outside!
The fresh air, the cool breeze--you just don't get that in concrete jungles. Grab one of these regular rural "i game outside" kids T-shirts, throw in on your youngster, and let 'em run around and burn some energy. No one like screens.
Youth Sizing