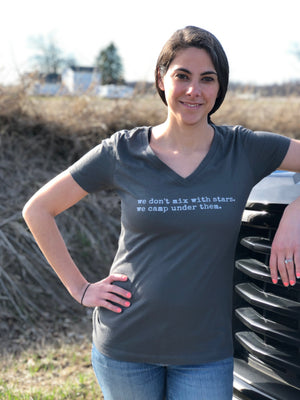 camp under stars - Women's T
"we don't mix with stars. we camp under them."
If you're a lady, you like the great outdoors, and you get annoyed by your city friends now and then, this super soft, blended v-neck T from regular rural could be your new best friend.
With our signature "camp under stars" saying across the front and the regular rural logo on back, you may need a couple.
Women's sizing